https://www.youtube.com/watch?v=SKidoccRUic
PLEASE JOIN ME EVERY MONDAY FROM 5-8 (EST) ON wjzzdetroitradio.com
Watch Oooo Boy Video on YouTube
NEW VIDEO RELEASE
Oooo Boy. https://youtu.be/ZD-pfSGQDyM
News about the New Release:
Broadway World: Singer-Songwriter Joan Belgrave's 'Oooo Boy' EP Features Range Of Romantic Moods And Timeless Grooves
Soul Tracks: Album of the Month: Joan Belgrave returns in style with "Oooo Boy"

"The music itself was miraculous. Jazz players have a way of adapting, changing on the fly….
The Marcus Belgrave Legacy Ensemble, presented by singer Joan Belgrave (the late trumpeter's wife), delivered a big-hearted performance in honor of one of Detroit's most-beloved jazz figures."
--- Frank Alkyer - Downbeat Magazine – September, 2020
Aretha Franklin Tribute Concert: The Best in Black Excellence Pay Homage to the Queen (PHOTOS) - Ebony Magazine Article, September 1, 2018.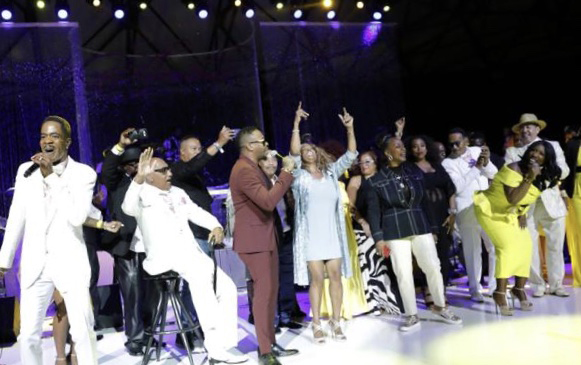 Joan Belgrave sings "Christmas Eve (Who Could Ask For More)" at the
Manhattan Assocociation of Cabaret & Clubs - Songwriters Concert. NY, NY 2017
Praise for Joan Belgrave...
http://www.freep.com/article/20131204/ENT05/312040018
"The versatile jazz vocalist Joan Belgrave knows her way around a lot styles, and she's a lively entertainer to boot"  
---Mark Stryker  Detroit Free Press  
"vocalist Joan Belgrave's tribute to Dinah Washington was swinging Dinah-style from the get-go."
-- The Jazz Police from the 2013 Detroit Jazz Festival
"Vocalist Belgrave deserved the standing ovation in her tribute to Ray Charles with You Don't Know Me, transporting patrons (of the theatre) to a smoky nightclub with her soulful voice."-
-- NATANGA SMITH-Barbados, WI- Nation paper
"Belgrave's voice is so soothing and sexy, she could give a pit bull goose bumps"
-- Charles Latimer- Detroit Metro Times 2009
"a class act…gospel, jazz, blues and neo soul… Joan is the evolution of the blues"
-- Afrikahn Jahmal Dayvs, KKUP San Jose, CA

"Joan is a real treat, and together with Marcus Belgrave, this is an act that is a must see and hear.. a great voice, well trained, her voice is deep, smooth and polished…a class act and a beautiful talent"
-- Paul Youngman - jazzreview.com - Toronto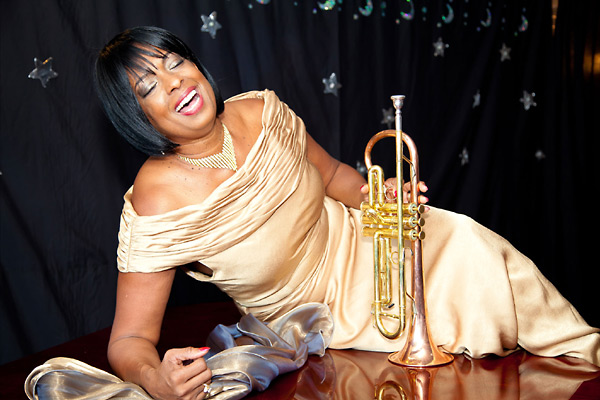 Joan Belgrave Photo by Wayne Norman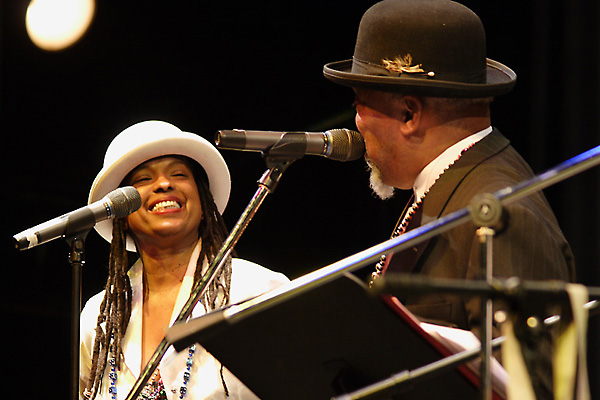 Joan and Marcus Belgrave Photo by Clyde Stringer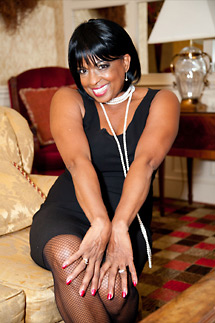 Photo by Wayne Norman
Joan Belgrave sings Dinah Washington tribute at World famous Baker's Keyboard Lounge - Detroit to a sold out house!!
..."explosive",... "Joan has Dinah in her soul"...".. powerful soulful story of a great jazz legend"....
"Joan,. a Grammy nominated vocalist....brings Dinah's story to life".....you'll laugh and you'll cry... a must see show...!!!